My schedule
If I'm not online during the day I will usually come on in the evening 4pm onwards besides Thursdays and Saturdays. (GMT) Monday 1pm -6pm Tuesday 1pm - 10.30pm Wedneday- 4pm-10.30pm Thursday 12pm-4pm (sometimes) Friday- 10am- 10pm Sunday- 4pm-10pm (sometimes) I always tweet when I go live, follow me on twitter to keep up to date with me ❤ @Kimberlymartz7
About me
Hey I'm kim, welcome to my profile :)
TIP MENU ????
Note, anyone that tips for make my day, dream tip or blow my mind will automatically be put on my Hero board on my profile as a huge thank you. As these are all contributing to my further study savings that mean so much to me ❤❤❤
VIDEOS
I love making videos you can find all my videos at the bottom of my profile! Video descriptions: Pull down my jeans and fuck me baby! In this video I greet you with a sexy dance, you pull down my jeans, we get straight to it! ;) Pussy and Anal play In this video I tease and explore my pussy and ass with my new toy and omg does it feel good! You knocked and a horny girl answered!! In this video i open my door to you, you follow me in, I start to tease you. You then take me on the sofa, then me on top and then me riding you. So many different positions and so many hot angles! This is one of my favourites, i loved making this one!
RULES
Please say Hi when you enter my room. No requests without a tip. I do accept friends but not straight away, please let me get to know you more and show me your support:) PMS- I do check pms but the main chat is my priority, If you want me to message back straight away please tip 100. Naughty talk- please leave in a tip note! Rude/disrespectful comments I do not tolerate, plus you're only humiliating yourself, so move it along. KNIGHTS Ahhh my knights, they hold a special place in my heart. I'm a affectionate, sensitive yet feisty girl. My knights understand how to take care of me and know when I'm getting pissed off lol. (Thank you, knights!) I appreciate my loyal knights that are with me regularly, please note, knights that are inactive for a month or longer without letting me know will lose knight privileges. Knight rules and priorities: Mute disrespectful comments. Users of colour, please remind them of rules first. If they choose to ignore please mute only then.
Only for Fan Club subscribers
Videos
Only for Fan Club subscribers
01:03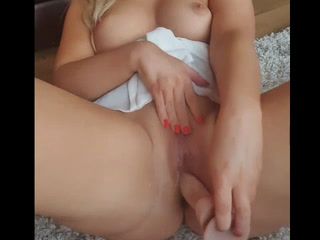 06:40
You knocked and a horny girl answered!!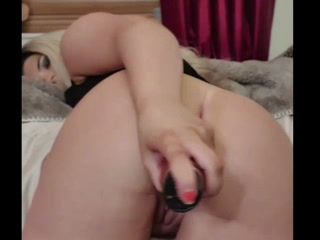 04:38
Pull down my jeans and fuck me baby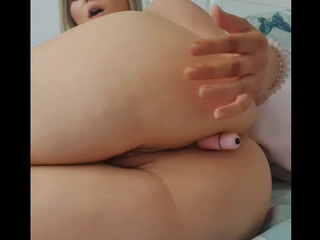 03:21